Empowering women through service and advocacy in our community and globally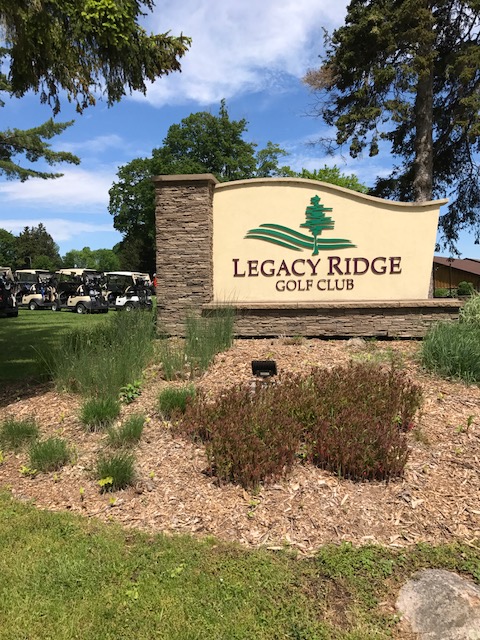 Ladies Charity Golf Tournament 
Thank you to everyone who made our 2022 Golf Tournament a success.
ANNOUNCEMENT OCTOBER, 2021:   On October 20th, we celebrated our 35th Anniversary of our Zonta Club in Owen Sound. Pictured below (centre picture) are two of the founding members: Elanor Tannahill and Arlene Wright.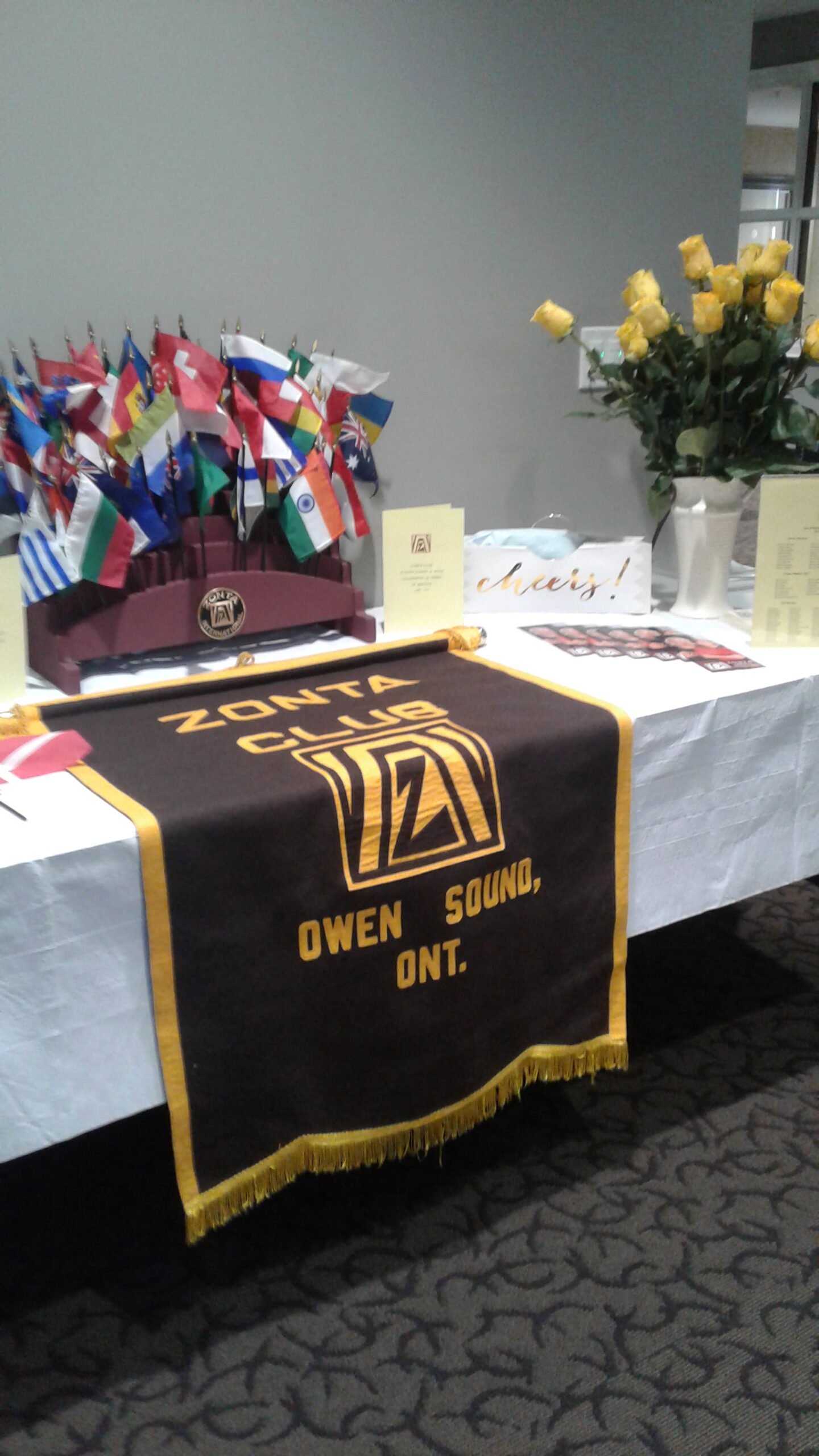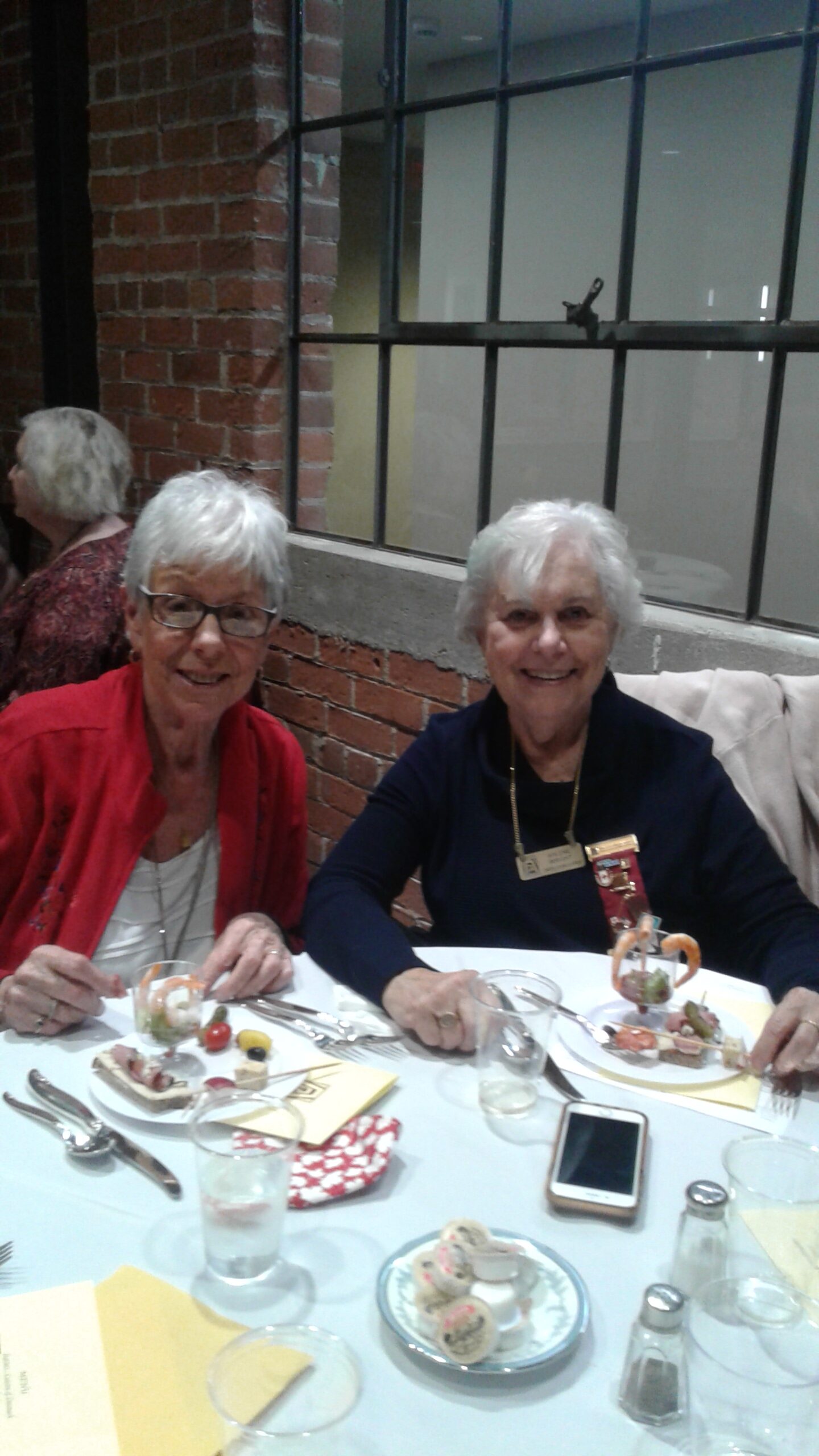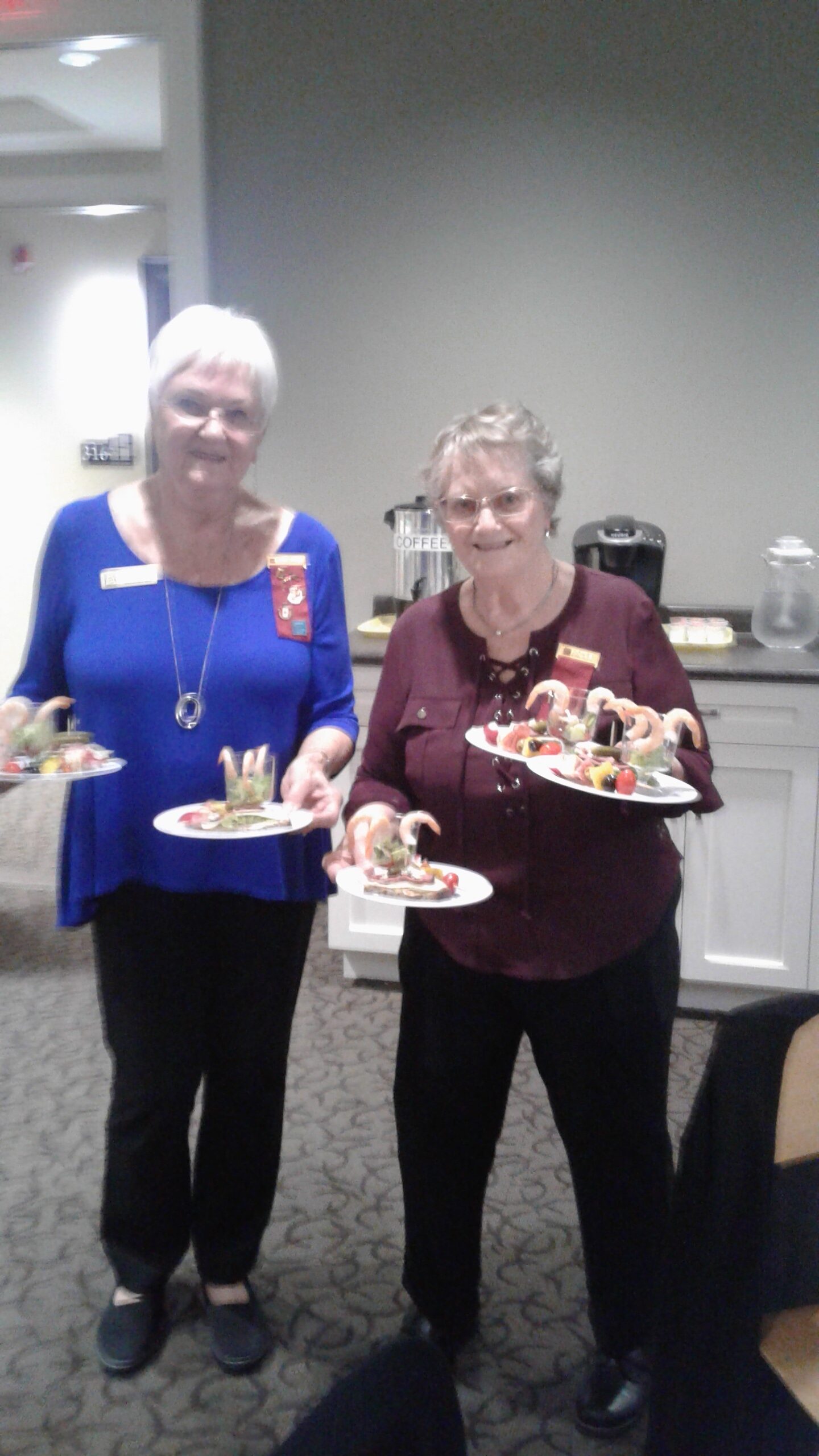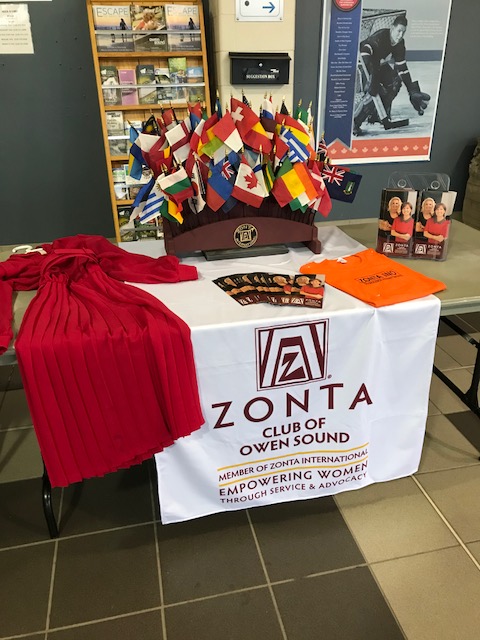 Our Story
Zonta International takes its name from the Lakota Sioux Indian word  meaning honest and trustworthy . Established in 1820, the organization has members throughout the world who volunteer their time, talents and energy to local and  international advocacy and service projects that are designed to advance the status of women worldwide.
In 1986, Donelda Stewart and Eleanor Pauling promoted and organized a chapter in Owen Sound.
For Details of Local Projects See What We Do
In The News
On November 25, 2021 the members of the Zonta Club of Owen Sound raised their flag at City Hall to let the community know they support women everywhere and they say NO to violence against women. 
President Arlene Wright Addressed the group. Craig S. Ambrose, Chief of Police, and Travis Dodd, City Councilor, both expressed appreciation for the work that Zonta does in the community.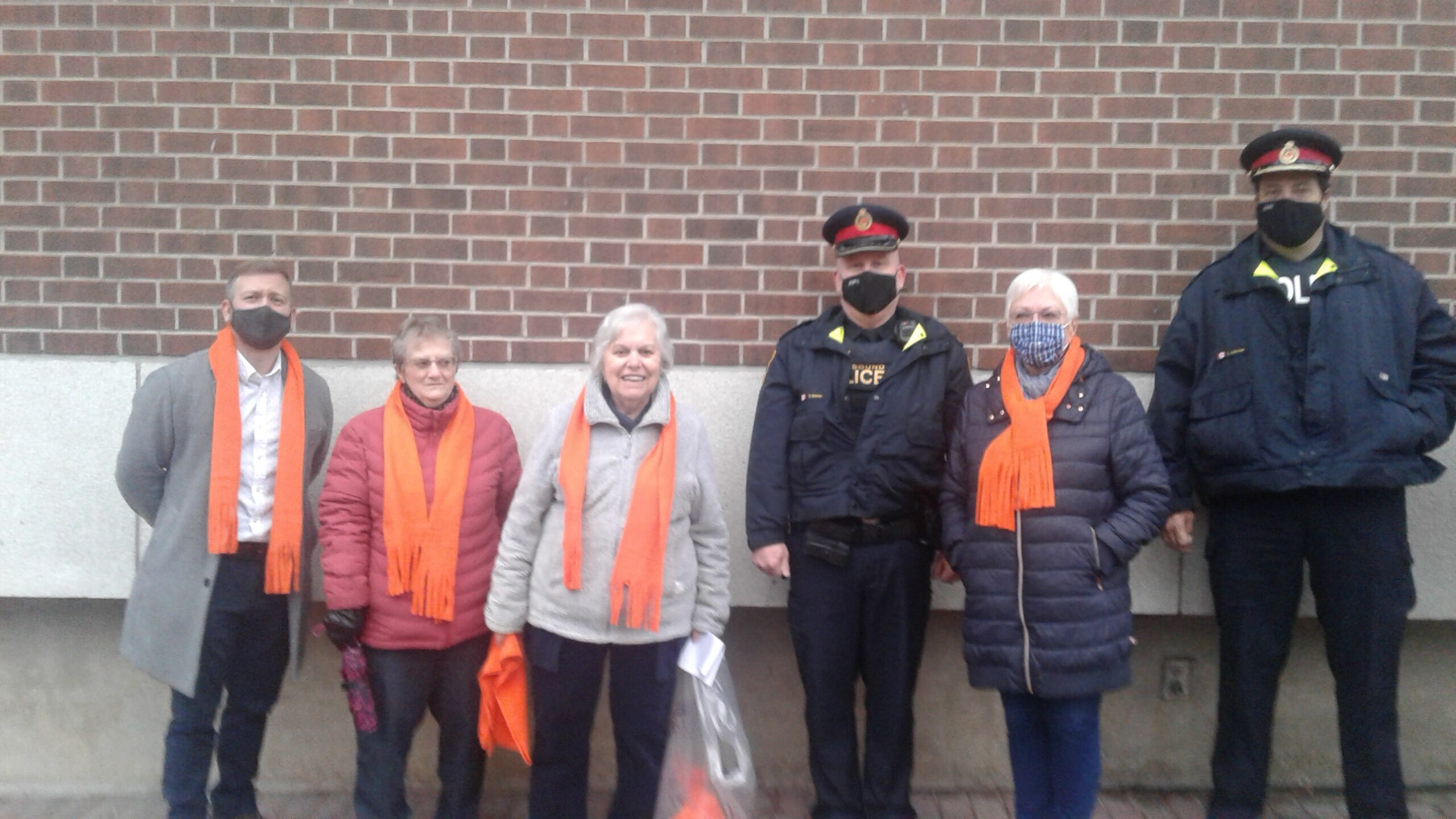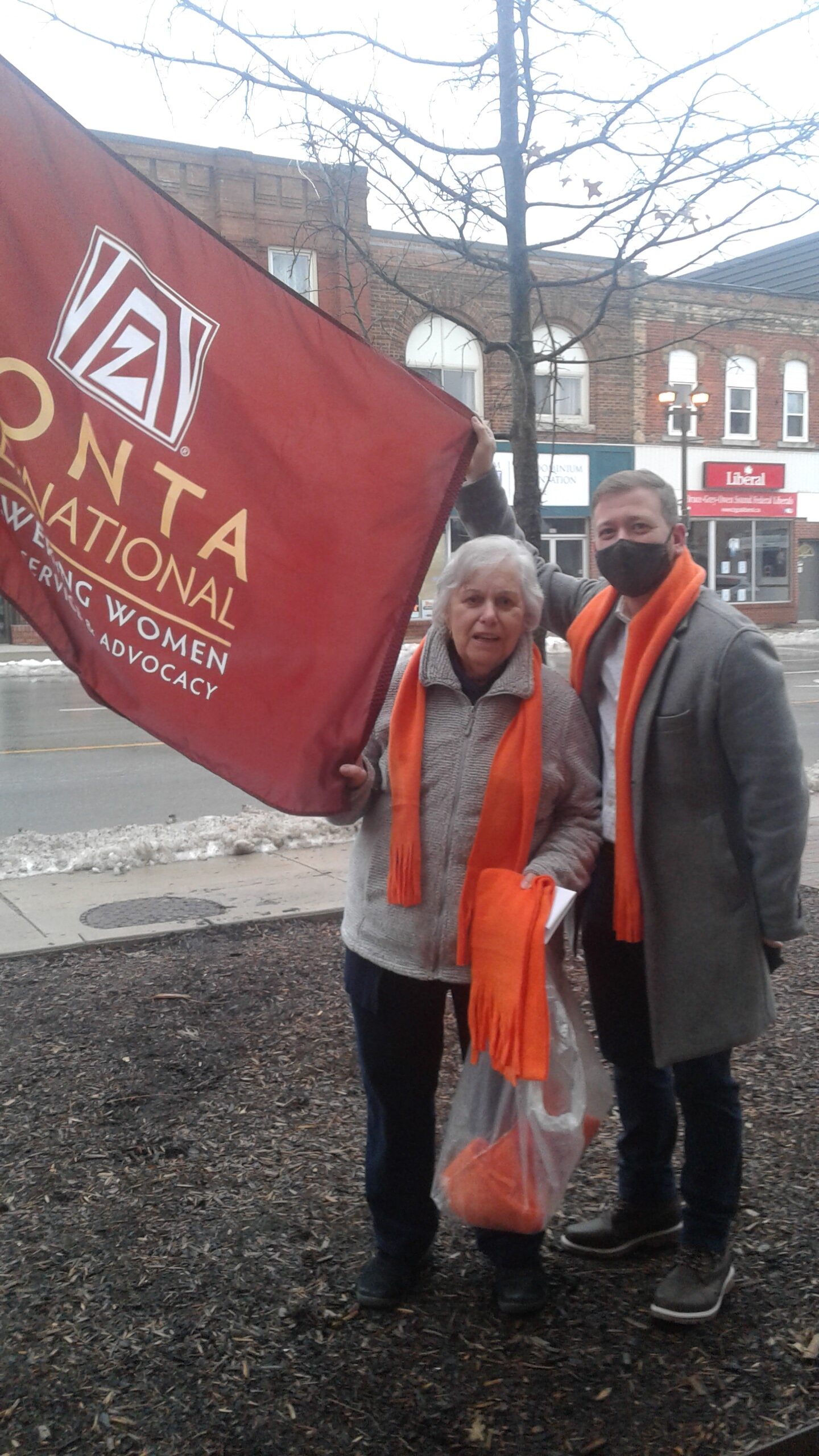 The Zonta Club of Owen Sound is taking a stand against Gender-based violence and we say NO to Violence Against Women